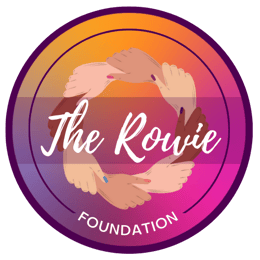 The Rowie Foundation is committed to safeguarding the privacy of our website visitors and users. This Data Privacy Policy outlines how we collect, use, protect, and disclose your personal information when you visit our website or interact with our services.
By using our website, you consent to the practices described in this policy.
Information We Collect
We may collect and process the following personal information:
Information You Provide: When you contact us through our website, register for events, or sign up for newsletters, we may collect your name, email address, phone number, and other relevant details.

Website Usage Data: We may collect non-personal information about your visit, including your IP address, browser type, device information, and pages visited. This data helps us analyze website traffic and improve our services.
Use of Information
We use your personal information for the following purposes:
Communication: To respond to your inquiries, send updates, and provide requested information.

Analytics: To analyze website usage data and improve our website's content and user experience.

Event Registration: To process registrations for events and communicate event-related information.
Data Protection
We implement reasonable security measures to protect your personal information from unauthorized access, disclosure, alteration, and destruction. However, no online data transmission is entirely secure, and we cannot guarantee the security of your data.
Data Sharing
We do not sell, trade, or rent your personal information to third parties. We may share your information with trusted service providers or partners who assist us in conducting our operations and services. These third parties are obligated to keep your information confidential and use it only for the purposes specified by us.
Your Rights
You have the right to:
Request access to your personal data we hold.

Correct inaccuracies in your personal data.

Request the deletion of your personal data.

Object to the processing of your personal data.
Cookies
Our website may use cookies to enhance your browsing experience. You can choose to disable cookies in your browser settings, but please note that this may affect some website functionality.
Third-Party Links
Our website may contain links to third-party websites. Please be aware that we are not responsible for the privacy practices of these websites. We encourage you to read the privacy policies of any site you visit.
Changes to this Policy
We may update this Data Privacy Policy periodically. The latest version will be posted on our website, and the date of the last update will be noted at the beginning of the policy.
Contact Us
If you have questions or concerns about this Data Privacy Policy or wish to exercise your data rights, please contact us at:
info@rowiefoundation.com